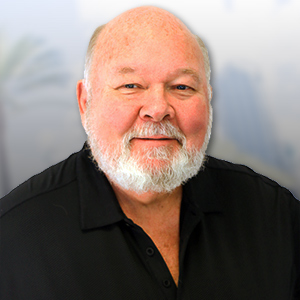 Fred Rauch
Loan Officer
I was born and raised in Green Bay, Wisconsin – home to the 13-time division champion and four-time Super Bowl champion Green Bay Packers. A full-bred cheese head, I graduated from the University of Wisconsin-Whitewater with a degree in Business Administration, and immediately headed west to the land of opportunity and NO snow. Manhattan Beach in Southern California became home base for the next 22 years. I got over the initial cultural shock quickly, and settled into the beach scene nicely, starting my first professional job with International Paper Co. as a territorial sales manager, corrugated division, in the Los Angeles area. It was during this time that I discovered a true passion – rugby football.
I traveled the world playing rugby – Australia, New Zealand, Hong Kong and Bangkok – before coming back and jumping into the mortgage industry. I spent seven years in the mortgage business as both a broker and banker, before moving to Phoenix to run a travel company for a decade. When I returned to mortgages, I found an entirely new world than what I had left. At Smart Financial Mortgage, I was lucky enough to work with a team of professionals whose time and patience helped me navigate this evolving business. Since partnering with V.I.P., our team has created an even stronger market presence with incredible support staff and a large variety of lending options.
V.I.P.'s commitment to restoring the reputation of the mortgage industry speaks for itself. This team's solidarity and effort to helping one another succeed is like none I've ever seen. Outside of work, I enjoy staying busy. For many years I was the lead rider of the Head Honcho's in Scottsdale's Parada Del Sol parade. I am also the founder of the Old Frothonians R.F.C.in the United States, a member of the Old Southwest Rugby Club, and a media relations committee volunteer at the popular Fiesta Bowl.